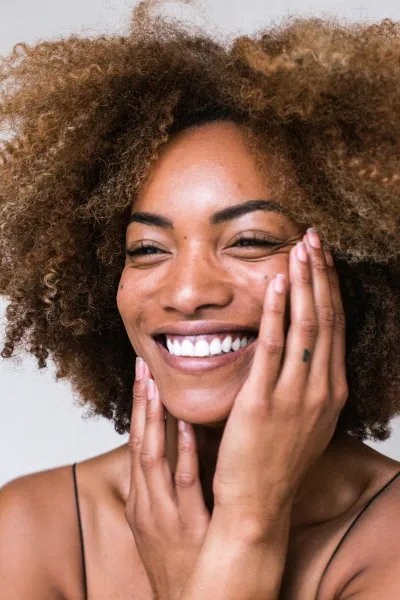 What Is Juvederm?
It is a precision-crafted smooth gel filler that is used to treat & eliminate wrinkles around the nose and mouth, and in any area of the face where the skin has lost volume. It cannot make you younger… but it can enhance your lips and eliminate wrinkles around your mouth & nose so that no one can guess your true age! It is specially manufactured to have a smooth and natural consistency. It also contains lidocaine topical anesthetic, which provides superior patient comfort during lip injections.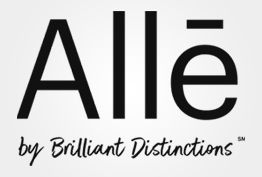 It is recognized as a safer & superior alternative to costly lip implants. It replaces the naturally-occurring hyaluronic acid (HA) that is depleted as the skin ages. Losing HA results in your skin losing its youthful volume, allowing wrinkles to appear. This lip plumper is a safe & effective replacement technique for HA loss.

Which One Is Right For Me?
Juvederm Ultra Plus, Juvederm Volbella, Juvederm Vollure
Juvederm Ultra Plus XC
The most advanced form is Juvederm Ultra Plus XC. It contains Lidocaine for more patient comfort, just like the Juvederm Ultra XC. Like the lidocaine-free Juvederm Ultra Plus, it's made of a thicker, more viscous formula than Juvederm Ultra. With a higher concentration of cross-linking, it provides longer-lasting results. Other products are injected mid-dermis, but Juvederm Ultra Plus XC is injected deeper into skin layers for more volume.
It fills severe smile lines, wrinkles and marionette lines. It's used to add significant volume to thin lips and can reduce or eliminate nasolabial folds around the mouth. It's advanced formula makes it a good choice for facial shaping because it can streamline the jowls and chin for a sleeker, smoother profile. Most patients need just one treatment to achieve full smoothing and line reduction. The amount needed for each patient varies. Results last an average of 12 months. In a clinical study, 78% of patients who returned to their provider over a year after their first treatment still showed improvement.

Juvederm Volbella XC
Juvederm Volbella XC is an FDA-approved filler that is used to add volume to naturally thin lips, as well as to smoothen out vertical lip lines to create a more defined, youthful look. Made from hyaluronic acid, this lip filler adds volumes to the lips in a more subtle manner, giving your lips a more natural smooth and voluminous look.

Juvederm Vollure XC
Weight changes, sun exposure, repetitive facial movements, and the pull of gravity can all play a role in the aging process, accelerating the appearance of facial lines and wrinkles. Juvederm Vollure XC is the first long-lasting dermal filler approved by the FDA for the smoothening of parentheses lines that extend in the shape of parentheses from the nose to the corners of the mouth. Unlike other dermal fillers, Juvederm Vollure XC produces more subtle but long-lasting results and is therefore the perfect choice for individuals who desire natural results.

Juvederm Benefits
What Are the Benefits of Juvederm Ultra Plus XC?
It's approved by the FDA for adding considerable volume to lips. While most products offer moderate lip enhancement and correct moderate smile lines, wrinkles and marionette lines, Juvederm Ultra Plus XC fills severe wrinkles, smile lines and marionette lines.
Juvederm Ultra Plus XC contains the local anesthetic lidocaine to reduce discomfort during injection. It also contains 0.3% lidocaine for patient comfort, and offers help for severe facial lines and creases or nasolabial folds, while other products only offer moderate lip enhancement.
What Are the Benefits of Juvederm Volbella XC?
While there are a number of fillers available that are commonly used for lip enhancement, Juvederm Volbella XC truly stands out because of its more subtle, natural results. Best suited for individuals who want to achieve a smoother, plumper look, this FDA-approved filler offers you the following benefits:
It improves lip fullness, giving you a plumper pout.

It smoothens the appearance of vertical lip lines, as well as the lines around the mouth.

It enhances the cupid's bow in your lips, giving you a gorgeous voluptuous pout.

It fills in the corners of the mouth, smoothens upper lip lines, and defines lip contour to offer you a more youthful appearance.
What Are The Benefits of Juvederm Vollure XC?
Formulated using Vycross technology, Juvederm Vollure XC is a truly unique dermal filler that smoothes out nasolabial fold in a more subtle manner, giving you a natural, youthful appearance. Best suited for individuals who look older than their age due to the presence of facial lines, wrinkles, creases, and folds, Juvederm Vollure XC offers the following benefits:
Fills in moderate to severe facial lines and wrinkles for a smoother look

Adds volumes to nasolabial folds, which are also known as parentheses lines or laugh lines. Formed due to repetitive facial movements and aging, these lines extend from the corners of your nose to the corners of your mouth.

Softens marionette lines, the lines that run straight downwards from the corners of the mouth, making you look unhappy.
Schedule An
Appointment Online
Q
What should I expect during the procedure?
A
Before the procedure, our practitioner will schedule a consultation to collect your medical history and to determine your suitability for the treatment. In addition to this, they will also discuss your expectations and concerns related to the treatment and provide you all the information you need to make a well-informed decision. They may also take pictures of the treatment area and discuss different options to manage pain during the procedure. If you are particularly concerned about the pain and discomfort experienced during the procedure, our practitioner may suggest using a local anesthetic to numb the areas.
During the procedure, our practitioner will inject Juvederm into the treatment area and wait for a few second to allow Lidocaine to produce its effect. They will then inject the filler in small amounts into the treatment area to produce the desired results. To ensure uniform distribution of the filler, our practitioner may also massage the area. This will help produce more natural-looking results. After the treatment, our practitioner may provide you an ice pack to apply to the treatment area to minimize pain and swelling.

Q
Does it produce any side effects?
A
It is normal to experience some pain and discomfort during and after the procedure. The pain can be managed by applying ice packs or using over-the-counter pain medications. In addition to this, you may also experience the following temporary side effects after the treatment:
Swelling

Tenderness to touch

Redness

Pain

Itching

Bruising

Discoloration
These side effects last for one week or less. If your side effects do not subside or are severe in nature, it is important that you immediately contact our medical staff.
Q
Are there any precautions to observe after the treatment?
A
it is important that you take the following precautions after your lip enhancement treatment.
Prevent exposure to sunlight or intense heat within the first 24 hours after the treatment.

Do not perform any strenuous exercises during the first 24 hours following the treatment.

In case of excessive swelling and redness, apply an ice pack to the treatment area.

Consult with our practitioner if you experience any unusual side effects.
Every patient is different, and some will respond better to lip enhancement treatment than others, or may benefit from receiving treatment to additional areas. Call Total Body Therapy of Georgia today for a consultation and we will provide you with personal details.
Q
How long do the results last?
A
In clinical studies conducted by Allergan, the results of Juvederm Vollure XC lasted for up to 18 months in individuals over the age of 21.